Regular price
$63.96 USD
Sale price
$29.99 USD
Unit price
per
Sale
Sold out
▶ Place Your Order (US Mailing Addresses only)
▶ Receive Confirmation Email with Tracking (within 48 hours of placing the order)
▶ Receive your books in the mail within 7 -10 days
▶ Email author@julietteduncan.com if you have any questions
View full details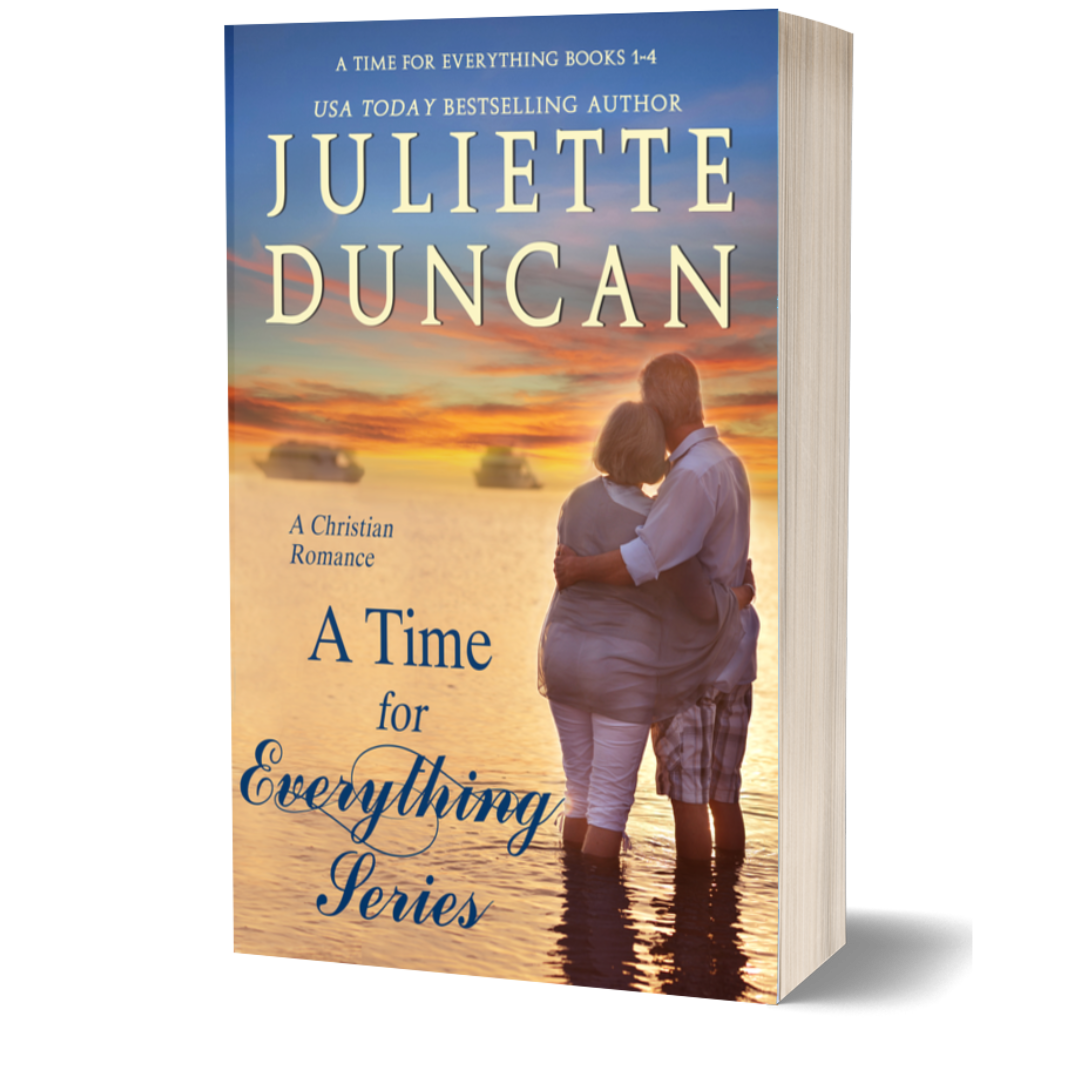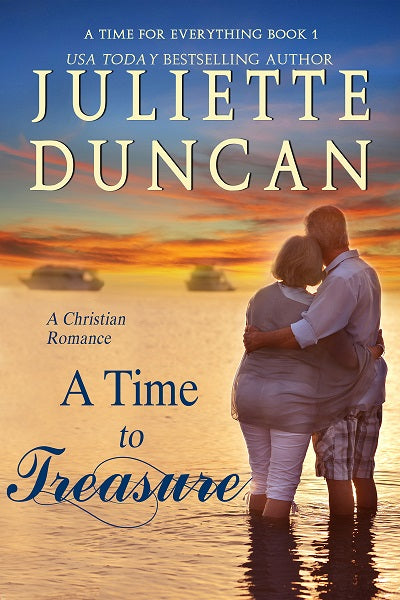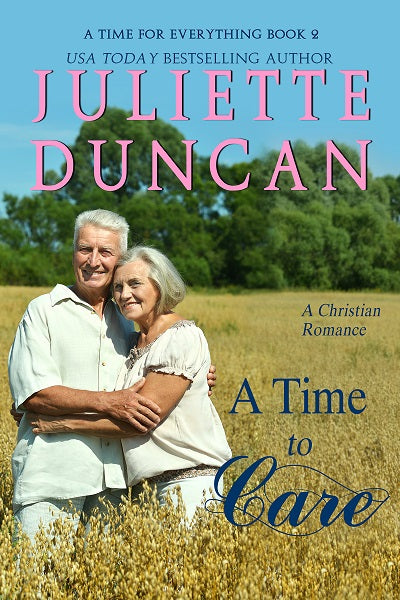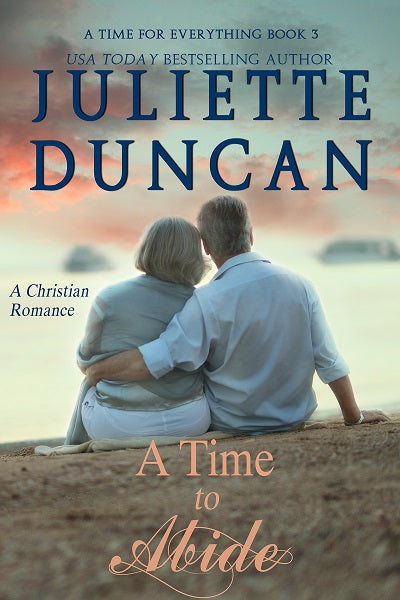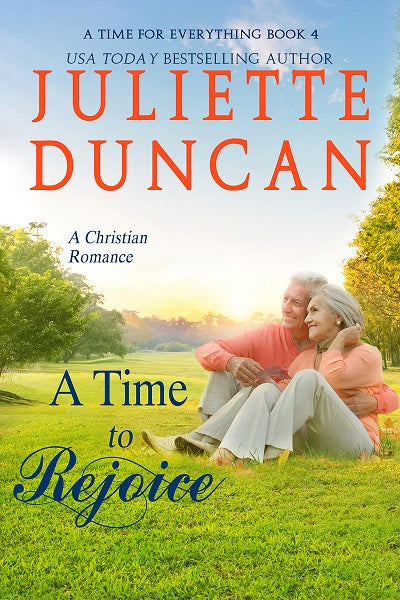 A Time For Everything Series
They met by accident and found a love they never expected. A journey they hadn't anticipated. A life they never thought possible.

A Time for Everything Series Omnibus, a single paperback edition that brings together all four books from the highly acclaimed A Time For Everything Series, a set of contemporary Christian romance novels set in Sydney, Australia, and Texas, USA.
If you like real-life characters, faith-filled families, and friendships that become something more, then you'll love USA Today Bestselling author Juliette Duncan's inspirational second-chance, mature-age romance.
Book 1: A Time to Treasure

She lost her husband and misses him dearly. He lost his wife but is ready to move on. Will a chance meeting in a foreign city change their lives forever?

Widow Wendy Miller, whose life centers around her adult children, meets Bruce McCarthy, a harming silver-haired Texan cowboy, in Dublin.

Both carrying past losses, they connect, feeling God might be offering them a second chance at love. As their encounters span London to Venice, their bond deepens.

Bruce is ready for romance, but Wendy fears her children's acceptance. Confronting Bruce's health concerns and Wendy's trust in God's plan, they explore the possibility of rediscovering love.

Book 2: A Time to Care

They've tied the knot, but will their love last the distance?

Wendy and Bruce's romance blossoms into marriage, and they begin a content life together in Sydney, but despite his love for Wendy, Bruce yearns for the countryside.

When Wendy's youngest daughter, Paige, reveals her pregnancy and uncertain paternity, the couple, devoted Christian parents, welcome her. However, Paige's rebellious nature poses a challenge to their tranquil life.

Wendy and Bruce face this new test, but will their love can withstand this unforeseen disruption?

Book 3: A Time to Abide

When grief hovers like a cloud, will the sun ever shine again for Wendy?

Wendy McCarthy, deeply familiar with grief, finds solace in her faith and the support of her cowboy husband, Bruce, who helps her navigate her complex emotions. Grateful for his presence, Wendy also draws strength from baby Elysha, whose arrival brings joy amidst sorrow.

Her daughter Natalie and son-in-law Adam, preparing to bring Elysha home from the hospital, have their lives upended when the baby's father unexpectedly arrives.

Amidst this turmoil, Wendy and her family must lean on prayer and trust in God's plan, hoping for a resolution that brings healing and joy back into their lives.

Book 4: A Time to Rejoice

He's never forgiven himself for the accident that killed his mother. Can he find forgiveness and true love?

Bruce McCarthy, deeply moved by his wife Wendy's experience with loss, aims to reconcile with his estranged son, Andrew, during their visit
to his Texas ranch.

Andrew, content with his life with Melody and her daughter,
denies any void despite an underlying sense of something missing.

Wendy, facing her own challenges after a horse-riding
accident, urges Bruce to have faith in God's guidance.

As she recovers, they
both wonder if God can mend not just physical injuries but also the emotional rifts within their family.
What Readers Say About A Time for Everything Series...
⭐⭐⭐⭐⭐

"Juliette, your writing is so uplifting and heart warming that I read through the whole series without stopping. I laughed, I cried, I felt every knot and every heart ache. Your references to Bible verses and the prayers you included can be used by many for their own life experiences.
Thank you for bringing these stories to us. This series is well worth any one's time." Amazon reader

⭐⭐⭐⭐⭐

"I am sad that this wonderful collection of four books about Wendy and Bruce has ended. I have loved reading about how they met, fell in love and relied on their strong faith to get through the trials and tribulations that life through in their paths. Juliette Duncan is a phenomenal writer - she knows how to make the reader feel like a part of the story .. and that the characters really become friends." Gloria

⭐⭐⭐⭐⭐

"I have read other books by Juliette Duncan and I loved them but this set was near and dear to my heart. I looked forward to every spare moment I had to immerse myself in Bruce and Wendy's lives. The thing that stood out to me the most is that God was such a big part of their lives. I also enjoy their sweet story of how God caused them to meet and how their relationship grew. I can't say enough about Juliette Duncan!!" Karol H