Regular price
$70.00 USD
Sale price
$34.99 USD
Unit price
per
Sale
Sold out
▶ Place Your Order (US Mailing Addresses only)
▶ Receive Confirmation Email with Tracking (within 48 hours of placing the order)
▶ Receive your books in the mail within 7 -10 days
▶ Email author@julietteduncan.com if you have any questions
View full details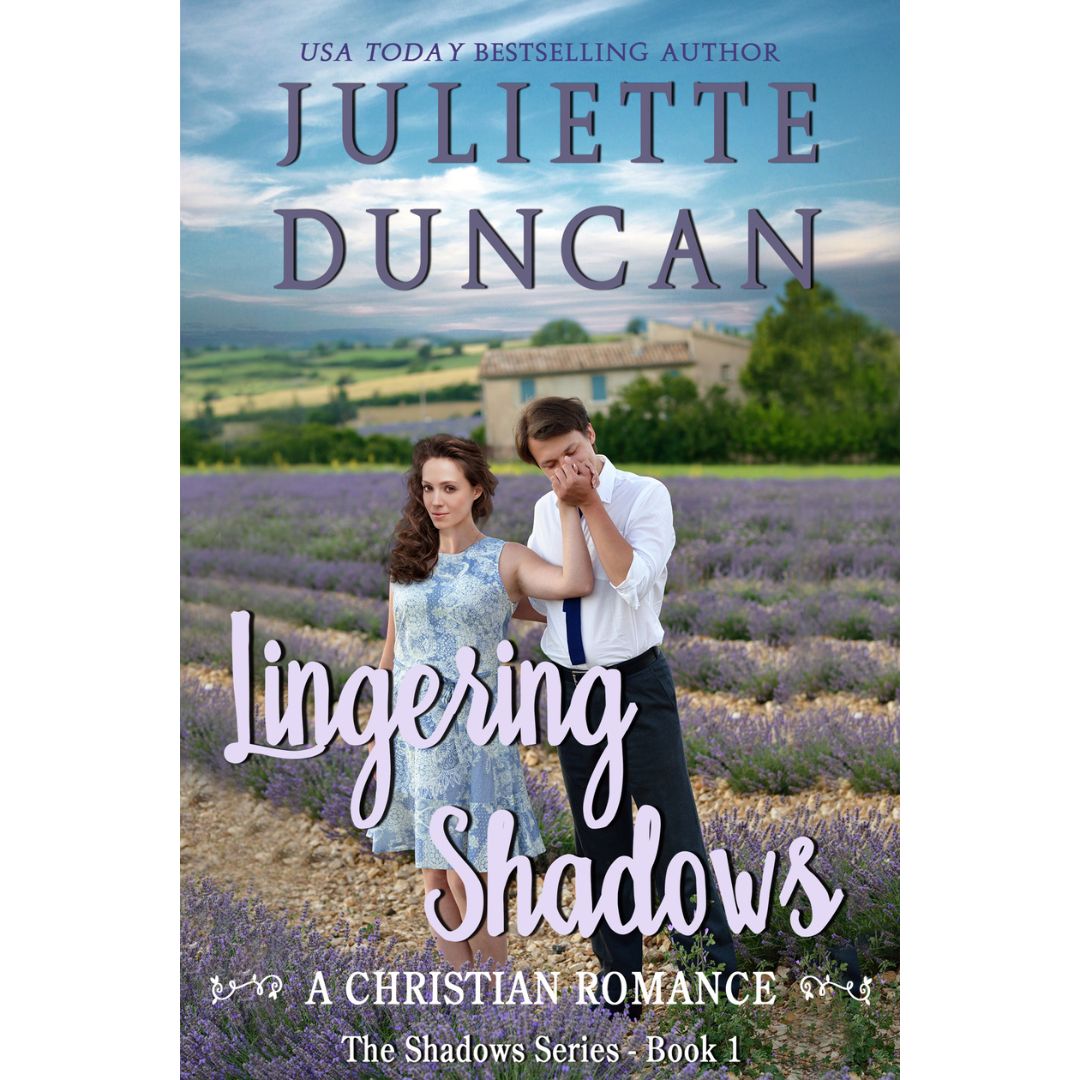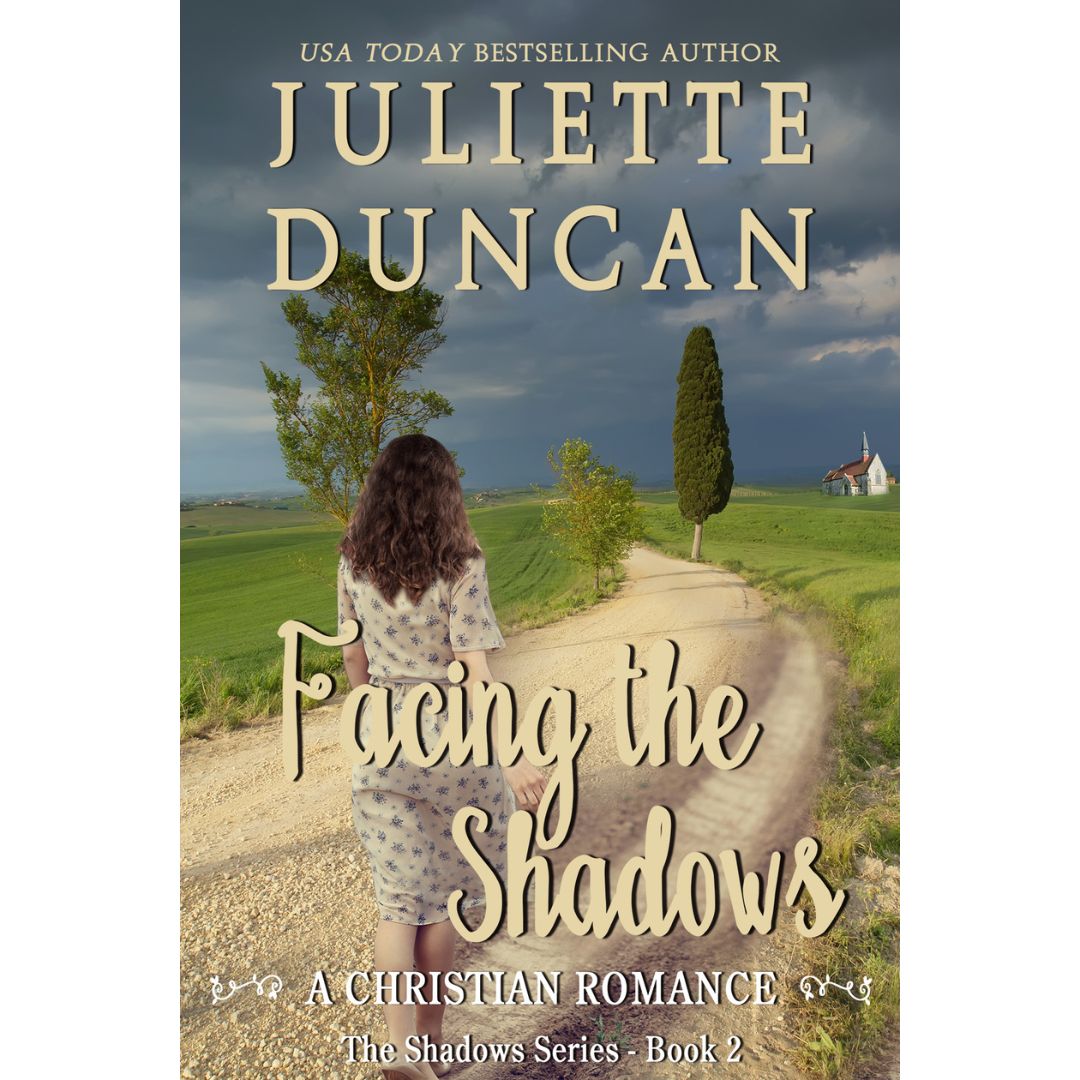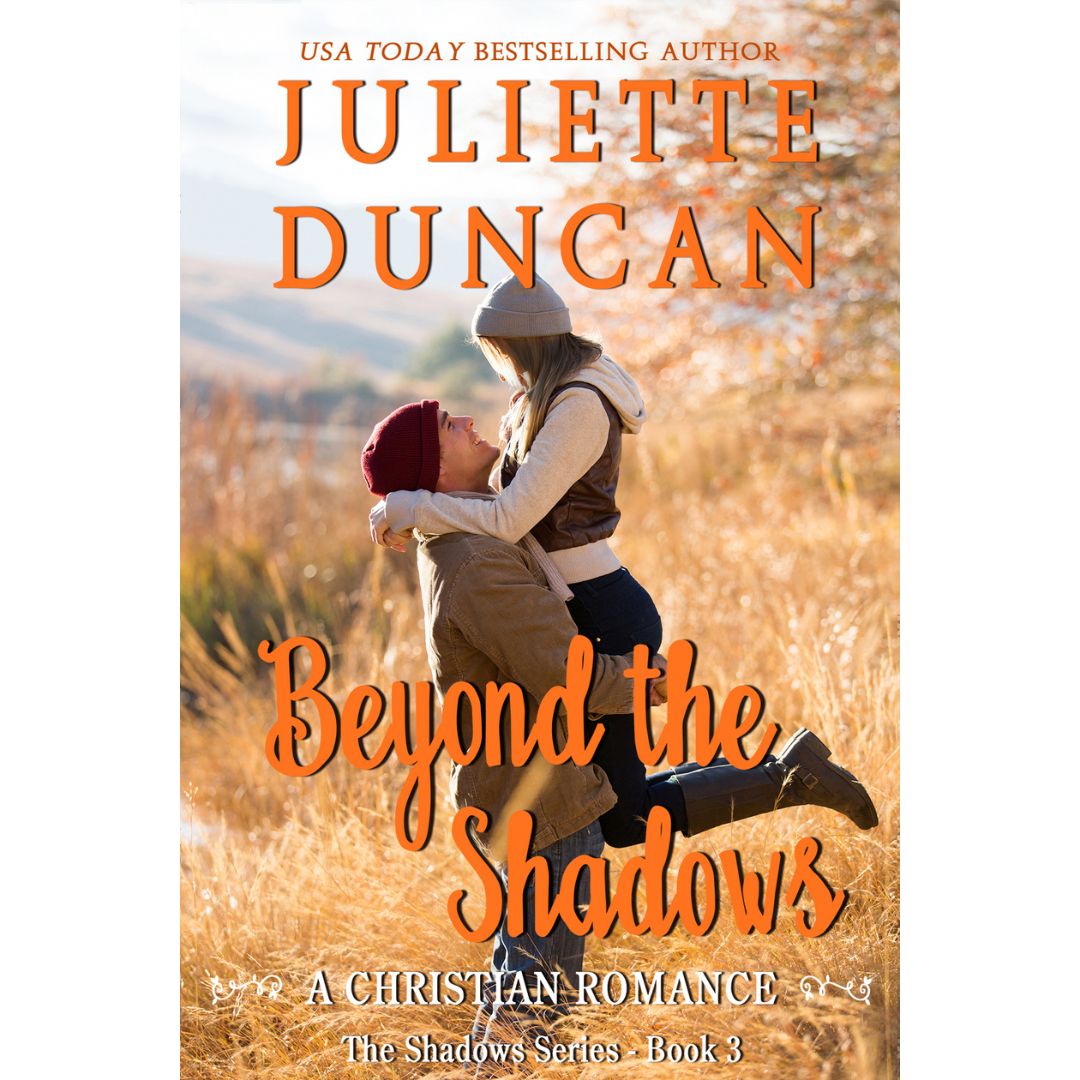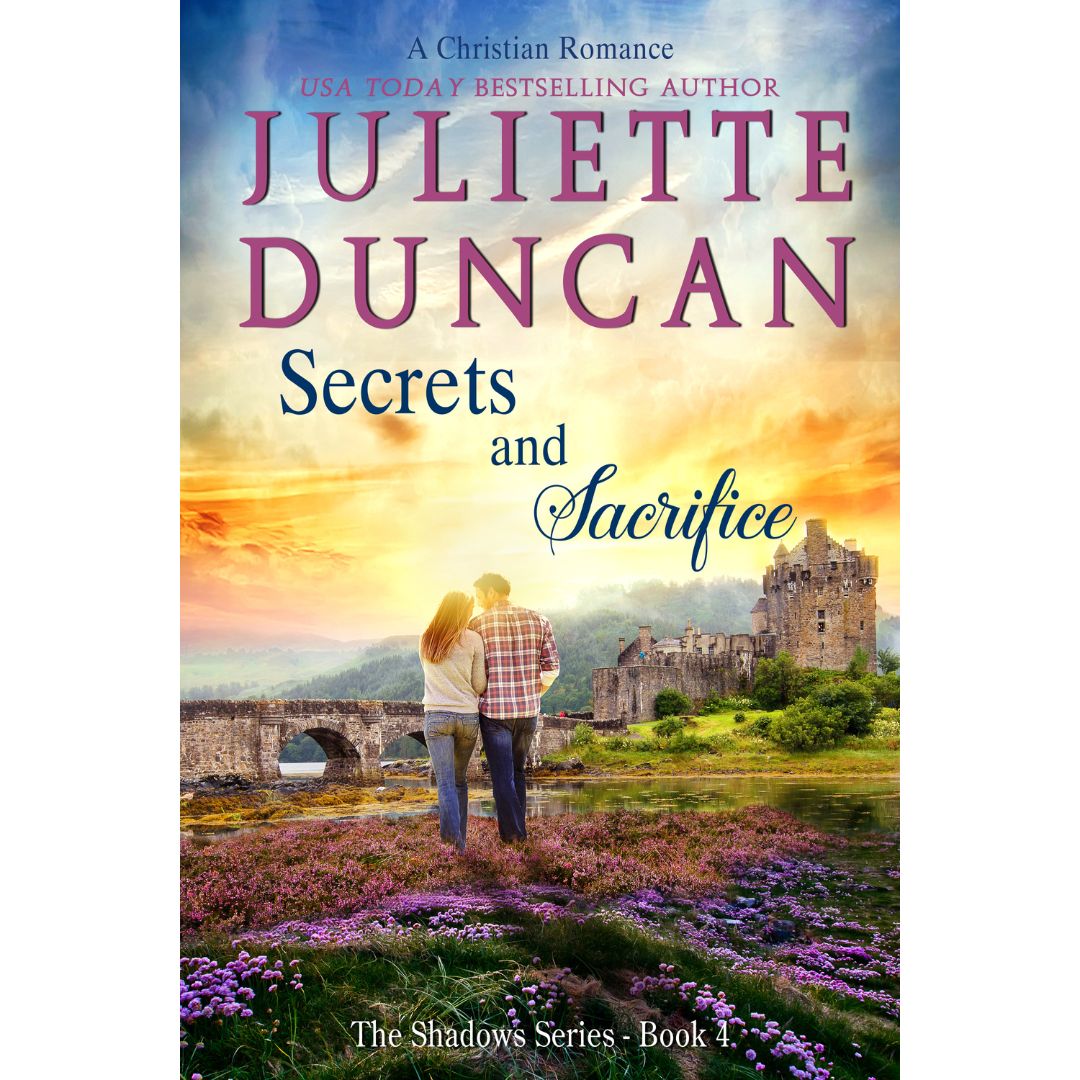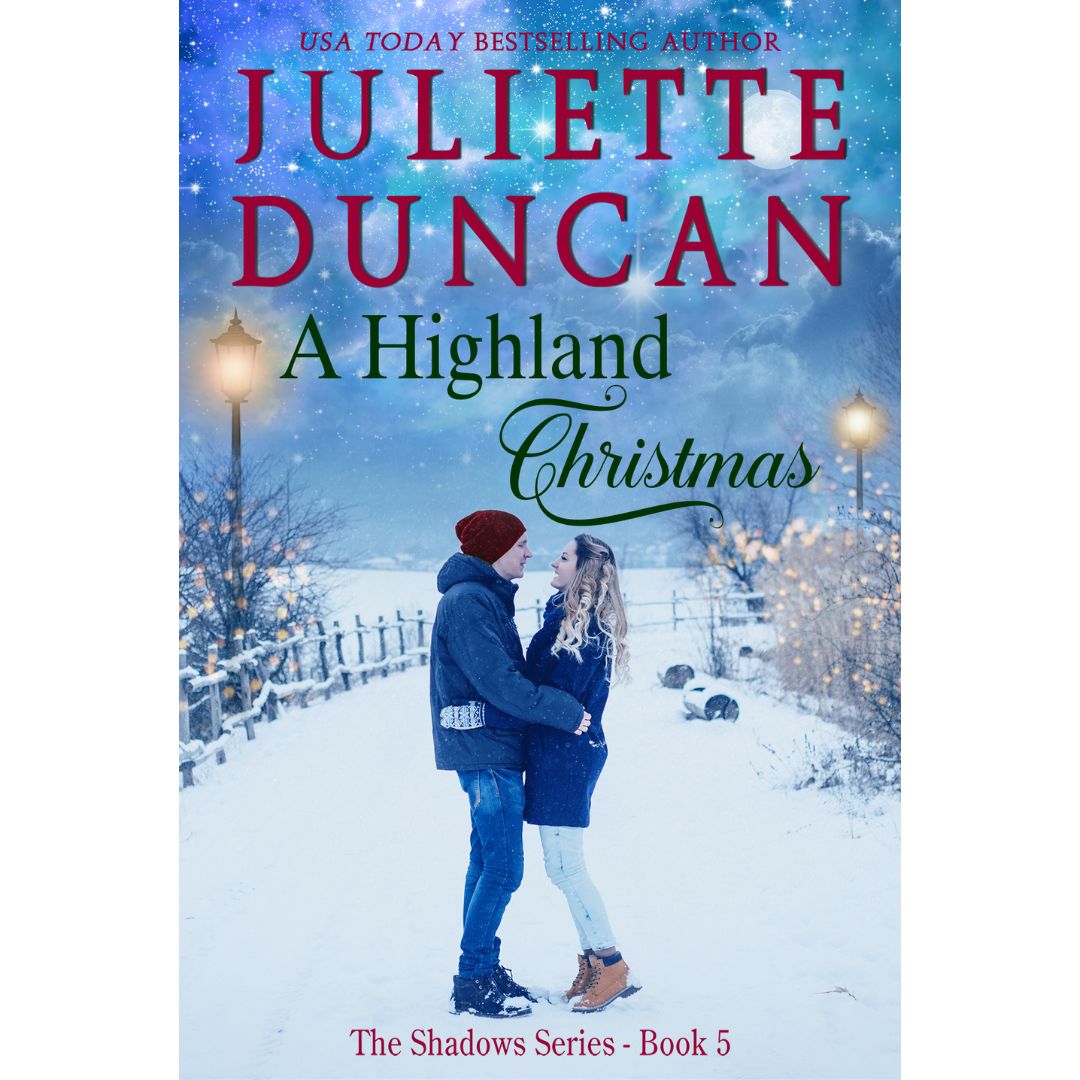 The Shadows Series
A jilted teacher, a charming Irishman, & the chance to escape their pasts & start again.

"One of the very best Christian love stories I have ever read.

"5 BOOKS. 4000 4+STAR REVIEWS. "ADDICTIVE READING"

The Shadows Series Omnibus, a single paperback edition that brings together all five books from the gripping Shadows Series, a set of Christian romance novels set in England, Ireland, and Scotland.
Dive into a world of faith-filled romantic suspense that will keep you guessing, all within the pages of this convenient omnibus collection. Get ready for a thrilling journey where love, suspense, and faith collide in one captivating volume.
If you like real-life characters facing real-life situations, then you'll love USA Today Bestselling author Juliette Duncan's The Shadows Series.
Book 1: Lingering Shadows

Born of wealth and privilege, Elizabeth Walton-Smythe's future should have been set in stone. The headstrong teacher and her minister beau should have been married. That was the plan, as far as Lizzy was concerned. But, that wasn't to be, and one fateful encounter with a roguish Irishman quickly alters Lizzy's future and sends her heart and her life into a tailspin.

Marriage shouldn't have been an option, but in her haste to rebel and escape, it soon became her reality. Now, she's faced with a new, different kind of fateful decision. One which will test her faith and her resolve. With secrets from Daniel's past lurking and deep, dark secrets of her own to contend with, can the love that should have never been be salvaged, and will these two seemingly lost souls be able to endure the greatest challenge of their lives?

This is a Christian romance, a story of passion, love, and of God's inexplicable desire to free people from pasts that haunt them, so they can live a life full of His peace, love and forgiveness, regardless of the circumstances.

Book 2: Facing the Shadows

Book Two in "The Shadows Series" finds Lizzy in turmoil. Her heart aches for Daniel, who has yet to conquer his demons. As his downward spiral continues, Lizzy struggles to maintain her resolve and forge ahead on her own.

With so much working against her, the reality of having to return home to the manor only enhances her sorrows. Lizzy knows the only way to win back control over all that haunts her is to face that which she has avoided for far too long, even if that means unearthing the truth behind her breakup with the minister, Mathew Carter.

In order to continue her quest to move forward, Lizzy will have to draw strength from God and his healing touch, but only if her heart is ready to accept all that entails.

Two souls united by circumstance, divided by pain, must pull themselves from the depths of despair and embrace all that is waiting for them, and welcome God's gracious intervention in their lives.
Book 3: Beyond the Shadows

In Book Three of The Shadows Series, Lizzy and Daniel have settled nicely into their new life in the Lake District. Daniel is growing in his Christian faith and Lizzy couldn't be more delighted.


Life is wonderful for the young couple until Daniel receives devastating news that may lead to his undoing and challenge his sobriety.


With temptation testing him, Daniel will have to draw on God's strength and his family's support to resist it or live with the fact that he's not only failed himself but failed God. Lizzy and Daniel are put to the test.


Can they withstand the physical, emotional and spiritual challenges they'll face as they return to Ireland and face Daniel's past?


Is their love and their faith strong enough to pull them through or will the pressure tear them apart?


Book 4: Secrets and Sacrifice

When Grace O'Connor arrives in the Scottish Highlands, she's hiding a secret and trailing more baggage than she cares to admit.

Grace's sister, Brianna, has a history linked to Grace's secret.

There, amongst the rugged Scottish Highlands and a community of caring, loving Christians, Grace meets the handsome Ryan MacGregor, an ex-military Paratrooper with a history of his own.

As the secrets of Grace's past unravel and the sacrifices she's made are thrown back at her, Grace faces the biggest decision of her life.

As everything she has believed is turned upside down, Grace realizes that the walls she's worked so hard at building have been for no reason whatsoever, and she now needs to discover who the real Grace O'Connor is.

Book 5: A Highland Christmas

Brianna O'Connor had been looking forward to spending Christmas in Spain with her friend, Susan. Instead, she found herself in her sister's car heading for the Scottish Highlands to spend it with family she barely knew.

Andrew McKinnon had come to the Highlands to share Christmas, and a secret that was about to change his life forever, with his parents.

Surrounded by family thrust together by Brianna's well-meaning brother, Daniel, Brianna and Andrew are attracted to each other, something Brianna had never expected would happen. Bruised and damaged as a teenager, can she now trust God to overcome her distrust of men and open her heart to this softly spoken handsome Scotsman?
What Readers Say About The Shadows Series...
⭐⭐⭐⭐⭐

"This wonderful box set is filled with amazing characters and the most important part God. The author will have you on the edge of your seat waiting to see what happens next. You won't be able to stop reading these books." Amzn Reader

⭐⭐⭐⭐⭐

"All five of these books were deeply moving and beautiful! Each was as outstanding as the last! God's redemptive love permeated each one, overpowering the pain unique to each of the well defined characters. Truly outstanding!" Karla B

⭐⭐⭐⭐⭐

"Another Juliette Duncan masterpiece! I have grown in my spiritual journey as I lose myself in the characters lives and their walk with God." Amzn Reader