Regular price
$15.98 USD
Sale price
$9.99 USD
Unit price
per
Sale
Sold out
▶ Place Your Order
▶ Receive Confirmation Email with download links and instructions
▶ Begin listening!
▶ Email author@julietteduncan.com if you have any questions
View full details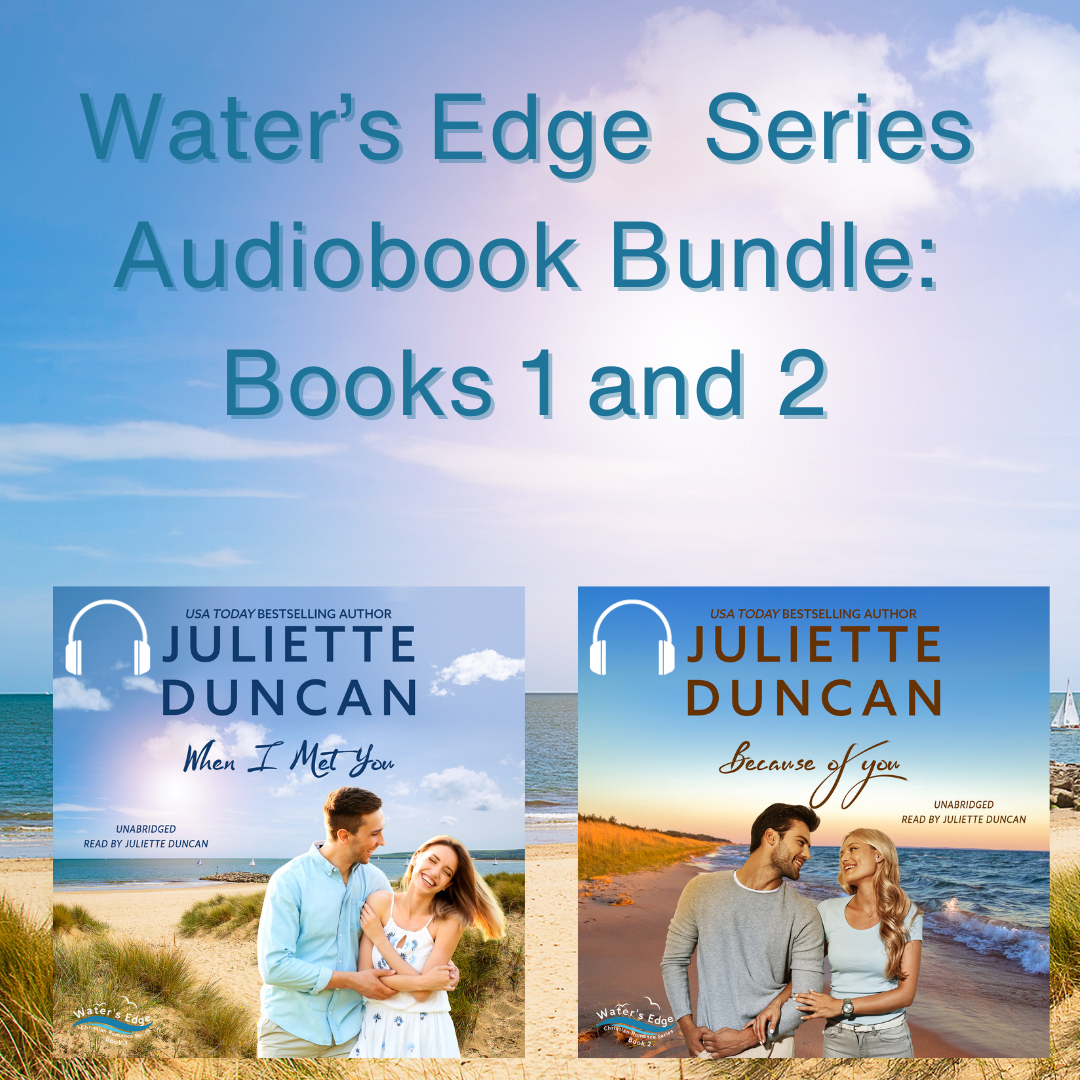 The Water's Edge Christian Romance Series
This Audiobook bundle contains Books 1 and 2 in the Water's Edge Christian Romance Series, a contemporary Christian Romance Series that is sure to bless and encourage.
Narrated by Juliette Duncan

From USA Today bestselling author Juliette Duncan comes this heartwarming series set in the small fictional coastal town of Water's Edge south of Sydney. A town where faith, family and friendship abound!
Get the audiobook bundle containing Books 1 and 2, and prepare for a series that will 'touch your heart and soul'.
"I loved reading the Water's Edge series. Each book was filled with great stories of faith and family. They were very uplifting and so well written." Delance E
What Readers Say About The Water's Edge Series...
⭐⭐⭐⭐⭐

"The way Juliette weaves into a beautiful story God's faithfulness in taking broken lives and turning them into something precious and real, is inpirational. If that wasn't enough, she clearly shows how He went on to bless those previously broken people beyond measure after making them whole. Her books never disappoint the reader!" C Sander

⭐⭐⭐⭐⭐

"Uplifting Read. I loved this book! God can take our lives and turn them into dreams come true if we only let him in! God and prayer are the most powerful weapons we have to make this world a better place for everyone!" Jan S

⭐⭐⭐⭐⭐

"This writer NEVER disappoints! The fragility of life, the depth of hurt and trauma that most people go through, is described in a way that you experience it with the character.
The newness and joy, also the questions on the faith journey are all handled with so much insight, that it even answers or explains it with much clarity!" MT